The Garalo-Ntiela Project
Background Information
The combined Garalo-Ntiela Project occupies 161.5km2, in the Sikasso region of southern Mali, 200km south-east of the capital Bamako and close to the Guinea border. The permit is surrounded by a number of multi-million ounce gold deposits and the region is home to some of the world's leading gold miners, including AngloGold Ashanti, IAMGOLD, Barrick, B2 Gold, Endeavour Mining and Hummingbird Resources, which has helped to establish Mali as the third largest gold producer in Africa.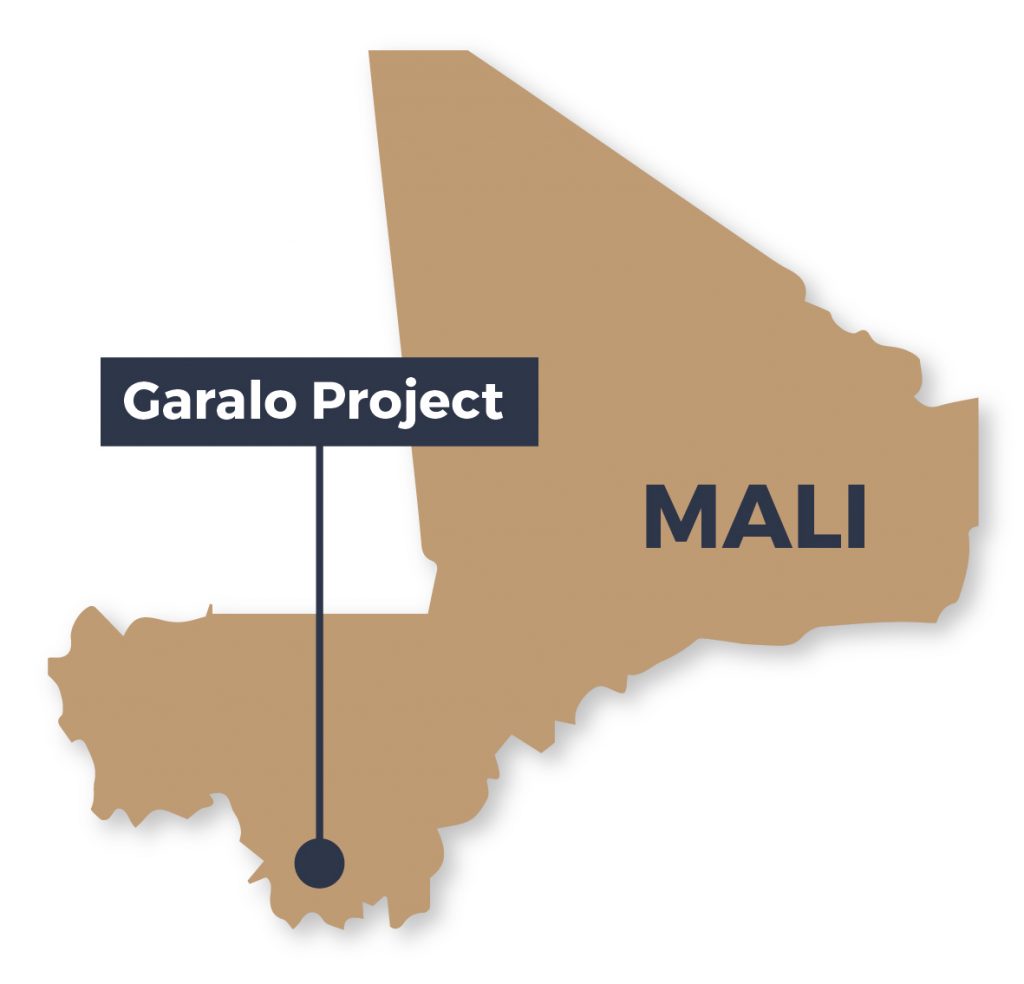 The Resource
Garalo-Ntiela is an advanced discovery and has a non-independent resource of 320Koz Au at an average grade of 1.5g/t across three dominant structural trends.
The Company has worked on a new model for the gold formation at the Project, which indicated that the gold mineralisation is hosted in a system of parallel dilation fracture networks within shear zones. These fracture networks are under-explored and are expected to host a targeted resource of 1.8Moz-2Moz gold.
Development strategy
In order to realise the full potential of this asset, which is expected to host a large processing hub, capable of supporting multiple open pit operations, the board is advancing discussions with a number of potential investors. The board believes Garalo-Ntiela represents an exceptional asset with large scale commercial value, and this remains at the forefront of all ongoing discussions.